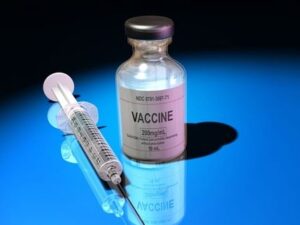 On December 29, 2015, a piece appeared in Medscape, the professional newsletter of the American Medical Association, entitled "Flu Vaccine For All: A Critical Look at the Evidence" by Eric A. Biondi, MD, MS and C. Andrew Aligne, MD, MPH. The article traces the earliest days of testing a vaccine for influenza in 1968 to the current time when influenza vaccination has emerged as a major public health priority. It also briefly summarizes some of the important systematic reviews on flu vaccine efficacy. (Please see previous HAAZ post in August, 2015 called "Research in Homeopathy" which refers to the importance of examining the body of evidence rather than drawing rapid conclusions from individual studies). Instead of paraphrasing, we will quote directly from the authors' conclusion:
"… Influenza vaccination now supersedes many other priorities of public health (such as obesity, illiteracy, and high school dropout), and we question whether so much time, effort, and money should be dedicated to flu vaccination while these other national healthcare priorities remain on the back burner".
Here are the reasons why the authors reached this conclusion:
"The rationale for flu immunization as a national health priority is that influenza is a disease with serious complications, such as pneumonia, hospitalization, and death. If the reason for influenza vaccination is that flu is such a serious disease, then the relevant outcomes are whether vaccination improves morbidity and mortality from flu. However, after decades of vaccine use, it is hard to detect any public health impact".
"Despite the lack of high-quality data supporting the value of the flu shot, widespread vaccination policy might still be reasonable if observational studies consistently showed a benefit. However, the observational studies cited by flu shot proponents are frequently flawed. In many studies, relevant clinical outcomes are ignored in favor of immunogenicity (ie, the ability to elicit an antibody response). "Influenza-like illness" (ie, cold symptoms) is frequently measured instead of serious outcomes, such as pneumonia or death".
The authors also quote from a specific 33-year 2005 study of flu vaccinations for seniors:
"'[Our] estimates, which provide the best available national estimates of the fraction of all winter deaths that are specifically attributable to influenza, show that the observational studies must overstate the mortality benefits of the vaccine…[even during two pandemic seasons] the estimated influenza-related mortality was probably very close to what would have occurred had no vaccine been available.'"
Here is the link to this article which you should read for yourself.