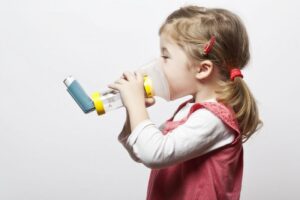 A recent long-term observational study of pediatric allergies presents promising results for the capacity of homeopathic care to address these diseases.
Allergic conditions such as eczema, hay fever and asthma are among the most common chronic childhood diseases, and in most western countries, the rates are increasing rapidly. Frequently, one allergic condition will progress to others, eventually ending with respiratory conditions such as asthma (called "atopic progression").
A recent article appearing on the Homeopathy Research Institute website reviewed a significant longtitudinal observational study documenting the results of homeopathic treatment for pediatric atopic diseases between 1998 and 2014. The goals of the study were to document the severity of atopic diseases on the short-term, the rates of remission of atopic diseases in the long-term and atopic progression.
The study included 325 pediatric patients at the Homeopathic Clinic of the Campo di Marte Provincial Hospital of Lucca in Tuscany, Italy. Average age at first visit was 6.5 years (ranging from 0 to 14 years) and average age at long-term follow-up 13.69 years (ranging from 5 to 24 years). Of the 325 children, 126 had eczema, 127 had hay fever and 72 had asthma. Single remedies were given to the children at each follow-up appointment. Short-term outcomes were evaluated using the Outcome Related to Impact on Daily Living (ORIDL) questionnaire. Responses ranged from -4 (disastrous deterioration) to +4 (cured/back to normal). Long-term outcomes of homeopathic care were measured on a scale where overall disease severity was scored from 0 (clear) to 4 (severe).
There was substantial improvement in short-term outcomes, with 90% of cases seeing improvement and 75.8% cases seeing more than 2 points gained on the ORIDL scale. This 2-point improvement was attained in 80.3% of eczema cases, 84.2% of hay fever cases and in 67.2% of asthma cases.
In terms of long-term outcomes, there was significant improvement as well. 70.1% of patients had complete remission of their primary disease. Children with eczema showed the most striking results at 84.2% experiencing remission. Complete remission was also reached in 71.4% of the asthma cases and with 48.1% of the hay fever cases.
Regarding atopic progression, data was available on 30 out of 107 children who presented initially with more than one allergic condition. At the end of the study, 40% achieved complete remission of all initial conditions and experienced no progression from one disease to another, 93.3% achieved remission in at least one of their initial presenting diseases. For those whose diseases persisted, the severity was reduced. Compared with the general population, those in the study experienced a lower probability of developing one of the other diseases later on.
You can read the original study here.