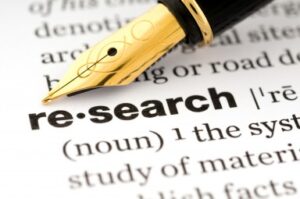 In mid-2016, the American Institute of Homeopathy posted on its website a link to a 200-page bibliographic listing of approximately 5,000 references prepared by Iris Bell PhD MD MD(H) CCH (Professor emeritus, Department of Family Medicine, University of Arizona College of Medicine) and Peter Gold (former Communications Director of the National Center of Homeopathy) that represents the current scientific evidence base of homeopathy.
Almost all of the article listings in the document can be clicked on, which takes you to the abstract. In order to access the full text of the article, you would need university or other credentials. Some of these articles were published in languages other than English, however, the abstract appears in English. Many of the listings that appear in open-access or online journals such as PLoS Med or BioMed Central link to the full-text articles, which you can read in their entirety.
Topics in the bibliography cover the full range:
Physico-chemical or basic science research appearing in journals such as Accounts of Chemical Research or Antioxidants and Redox Signalling
Cell assays, plant- and animal-based studies published in journals such as International Journal of NanoMedicine and Mitochondrion
Outcome and observational studies on several diagnostic conditions such as asthma or rheumatoid arthritis appearing in journals such as Journal of Allergy and Clinical Immunology or Journal of Alternative and Complementary Medicine
Clinical trial research on specific conditions such as traumatic brain injury or fibrositis published in journals such as the Journal of Head Trauma Rehabilitation or British Homeopathic Journal
Policy topics
Veterinary topics
Health science education
Medical history topics
Why is this bibliography significant? It may be the first complete listing of the scientific evidence base for homeopathy. Skeptics frequently claim "there is no scientific basis for homeopathy", or that "there are no randomized controlled trials that support the use of homeopathic remedies to treat medical conditions". While homeopaths and many users of homeopathy know such claims to be untrue, it can be difficult to point to all the scattered information sources that belie these statements. Previous postings on this website have provided links to clinical research on homeopathy. But this bibliography is a broader source of information that also links to abstracts or full-text articles, when possible.
As homeopathy continues to gain popularity, it will become increasingly important to have an electronic reference like this that can be searched by author, topic, journal and medical condition, so make sure you download it and keep it handy.
Thank you, Iris Bell and Peter Gold!